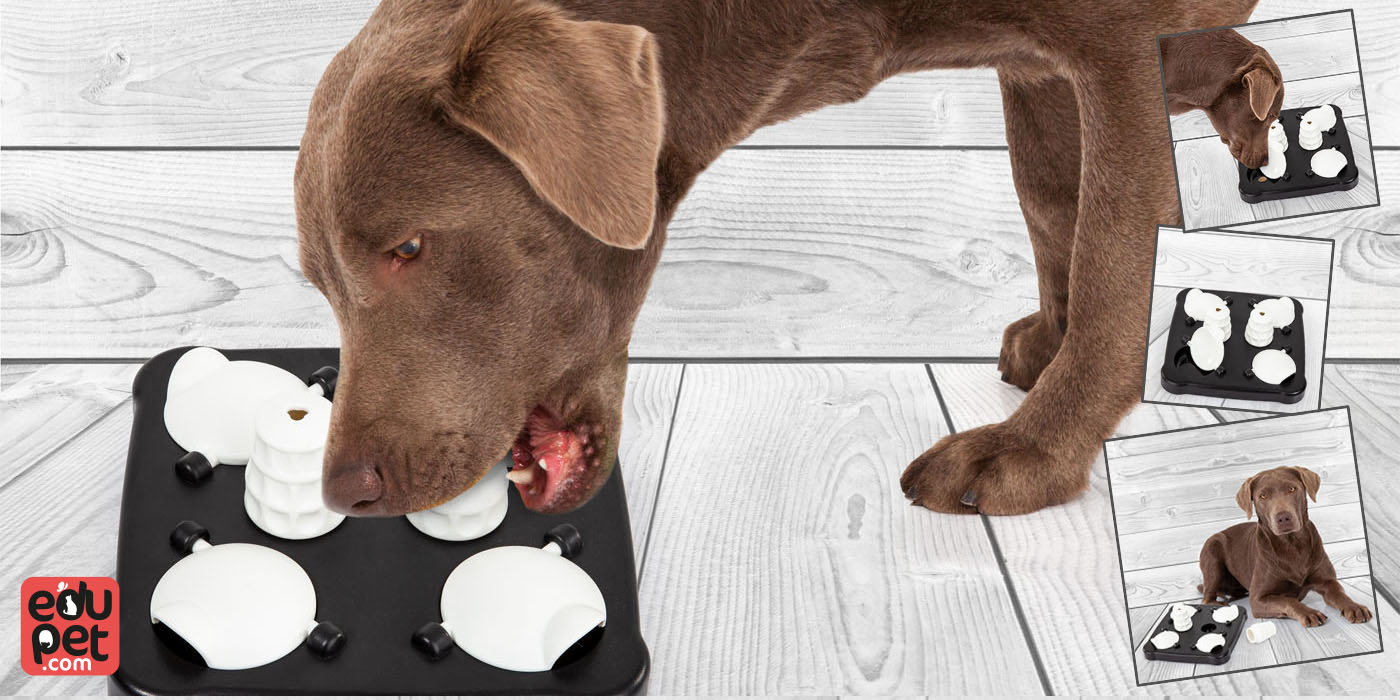 Explore the dog toy CLEVER ACTIVITY
1.
Activity
This modern play platform for dogs is ideal to activate the dog.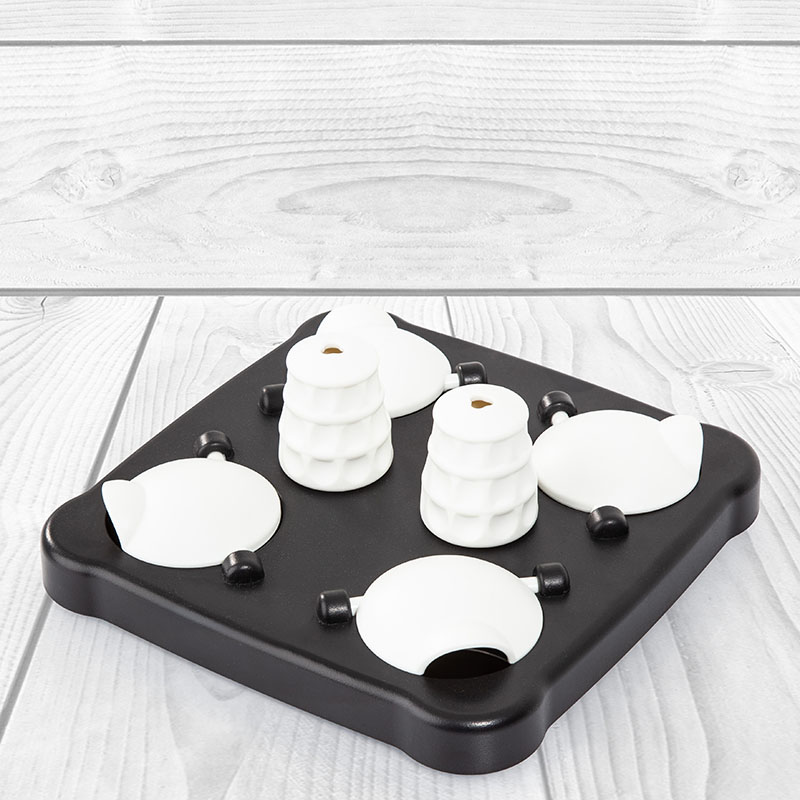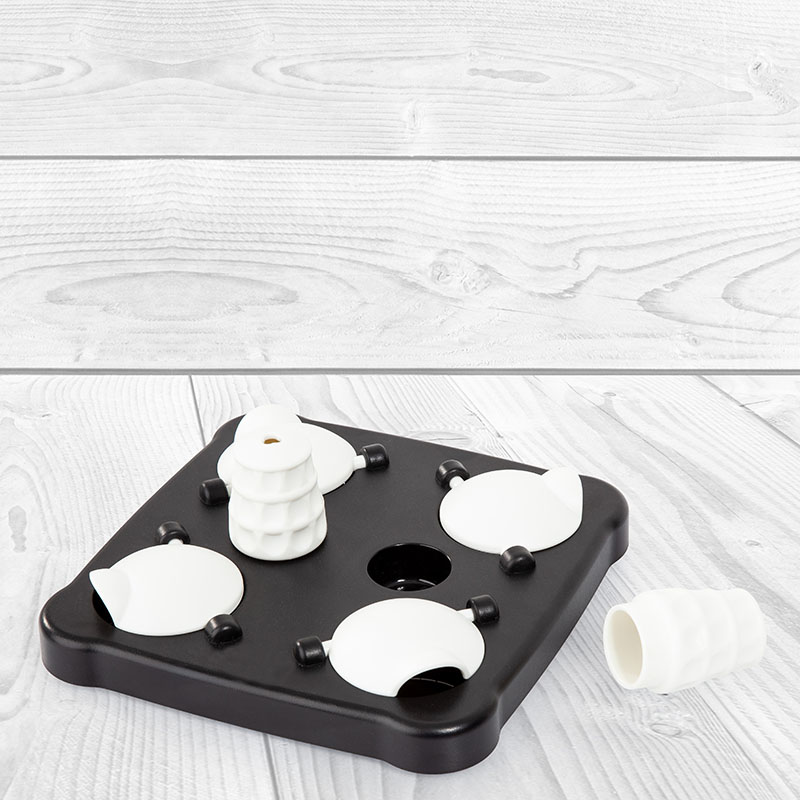 2.
Hide treats
It is possible to hide treats under two covers.
3.
Uplift the covers
The dog has to snife to find them and uplift the cover with its teeth, due to the designed divisions in the cap it is easy to do so.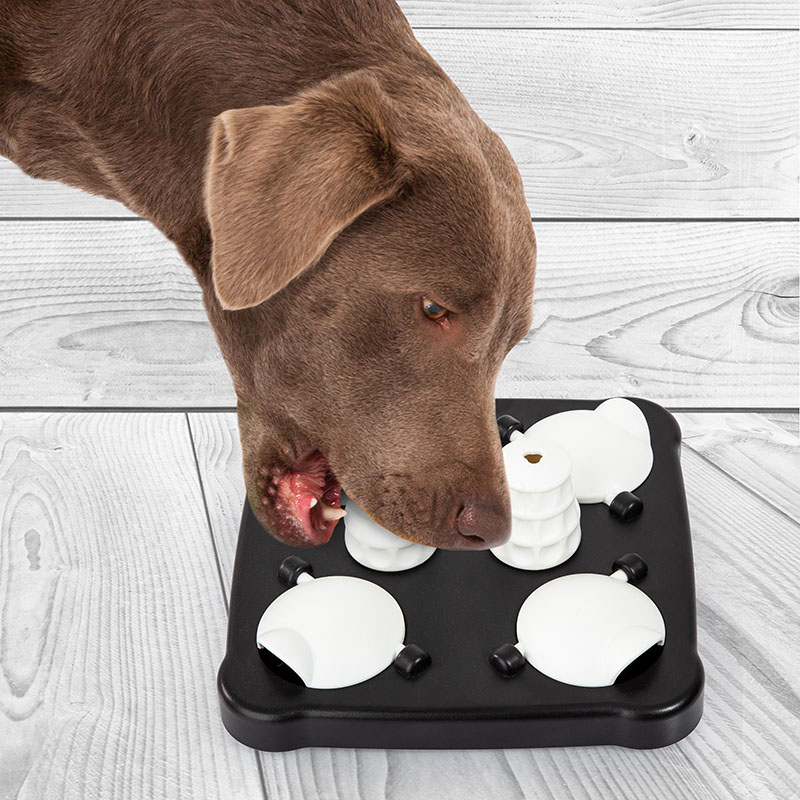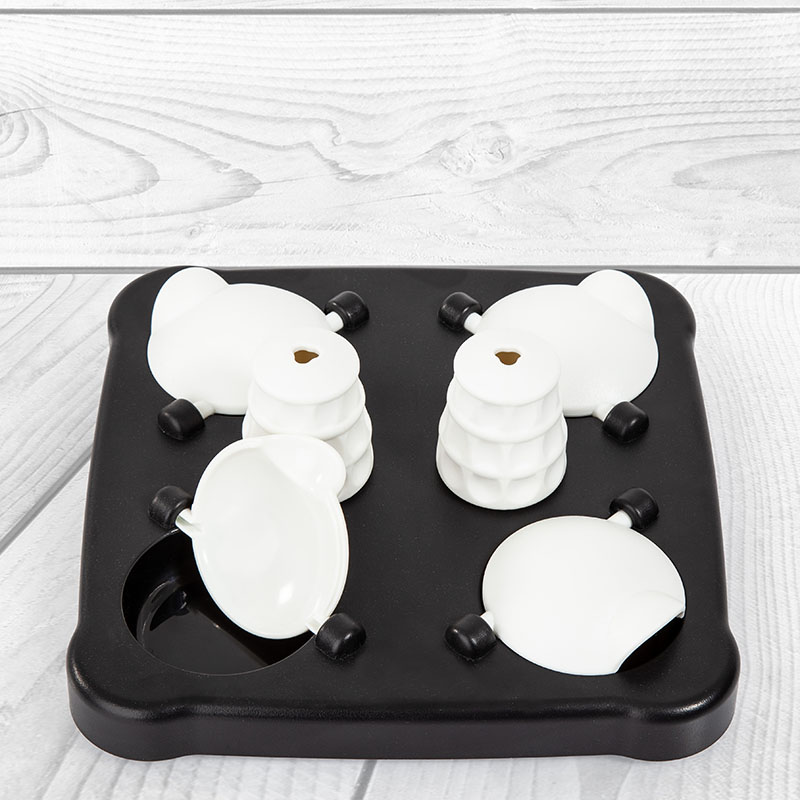 4.
Hiding lids
Besides this play element there are also four lids. The dog can open these with its snout to achieve the food.
5.
Sniff and find
Like before, the treats can be placed under one or more lids to activate the dog to sniff and find it.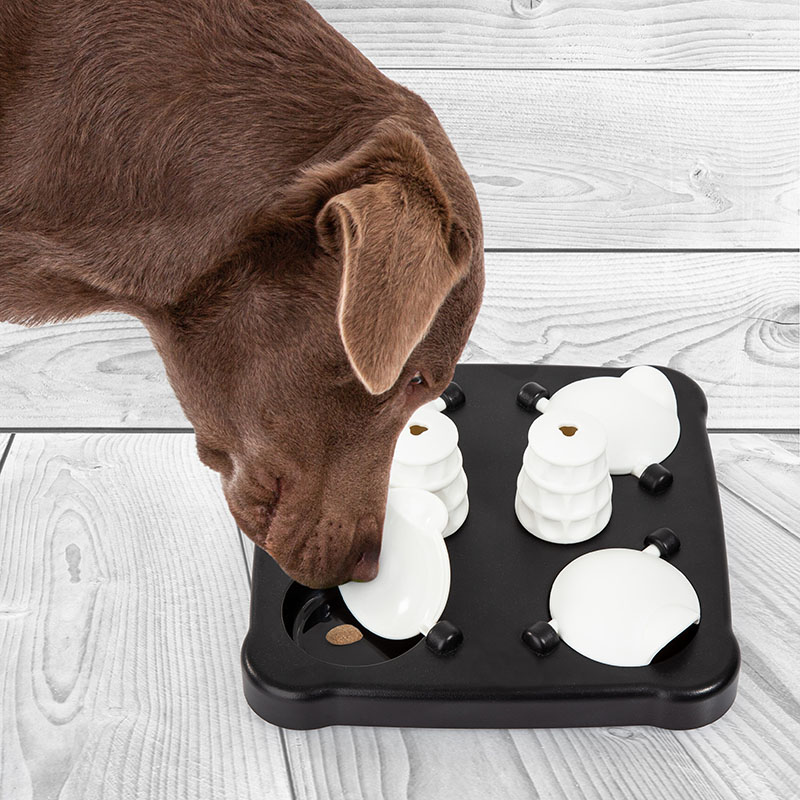 6.
Senses
Thanks to the six covers, in shape of lids or caps, it is possible to place the reward each time under a different one to occupy the dog and to sharpen its senses.
Explore the world of edupet dog toys