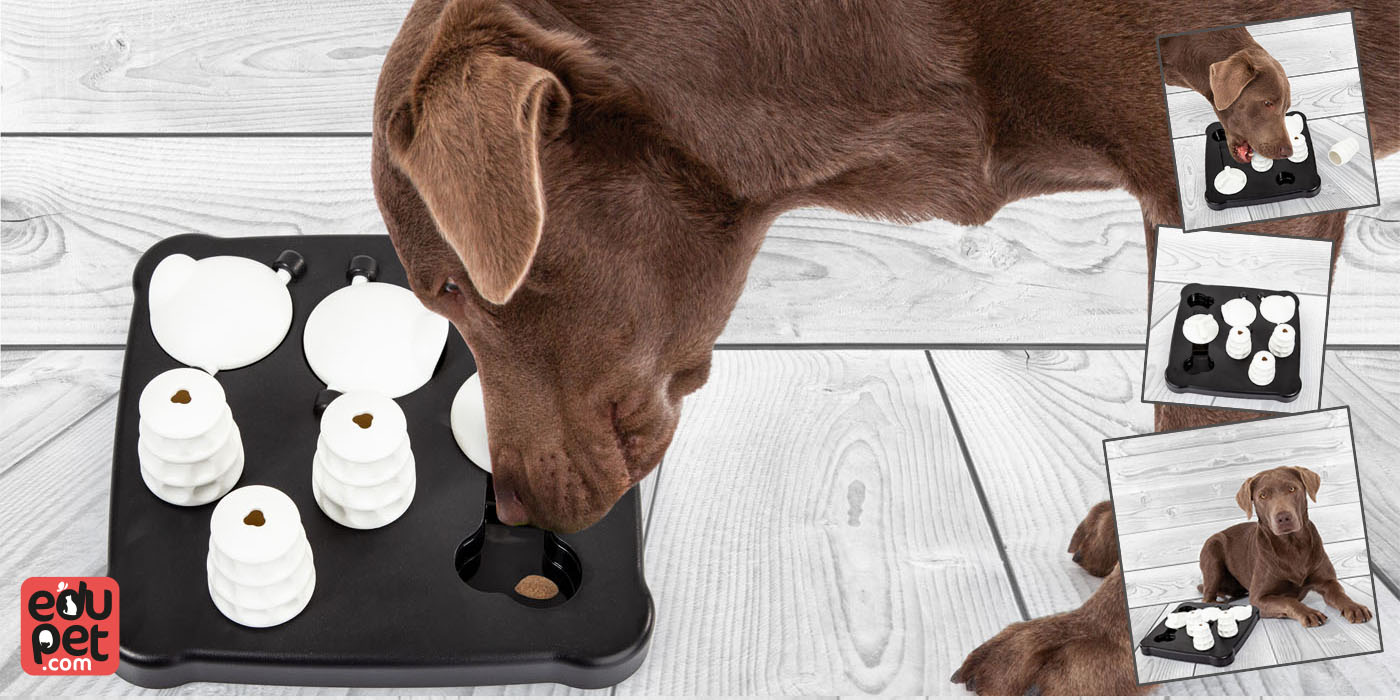 Explore the dog toy SMART ACTIVITY
1.
Activity
This modern play platform for dogs is ideal to activate the dog.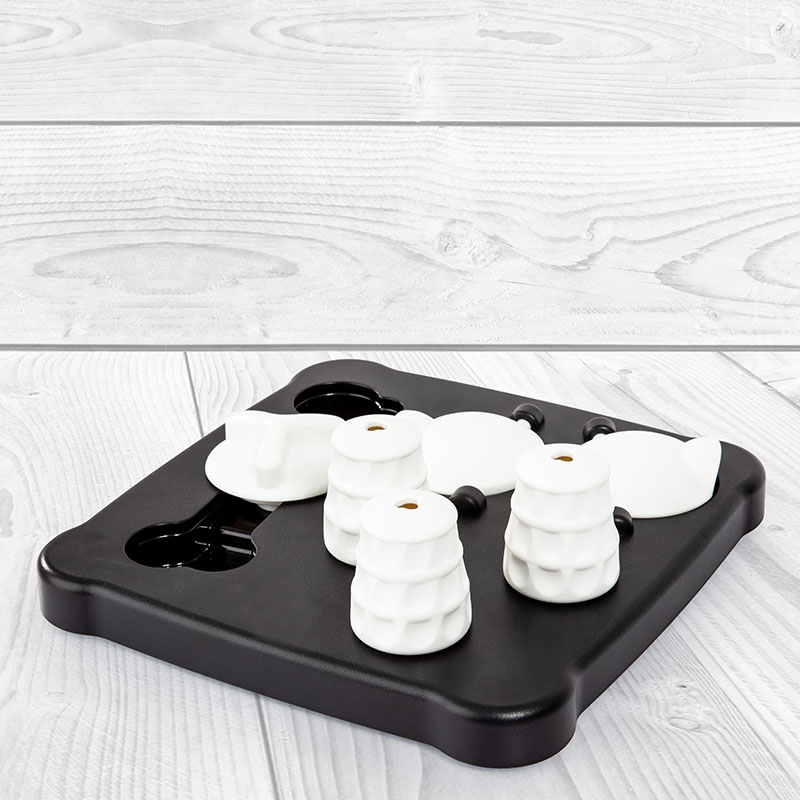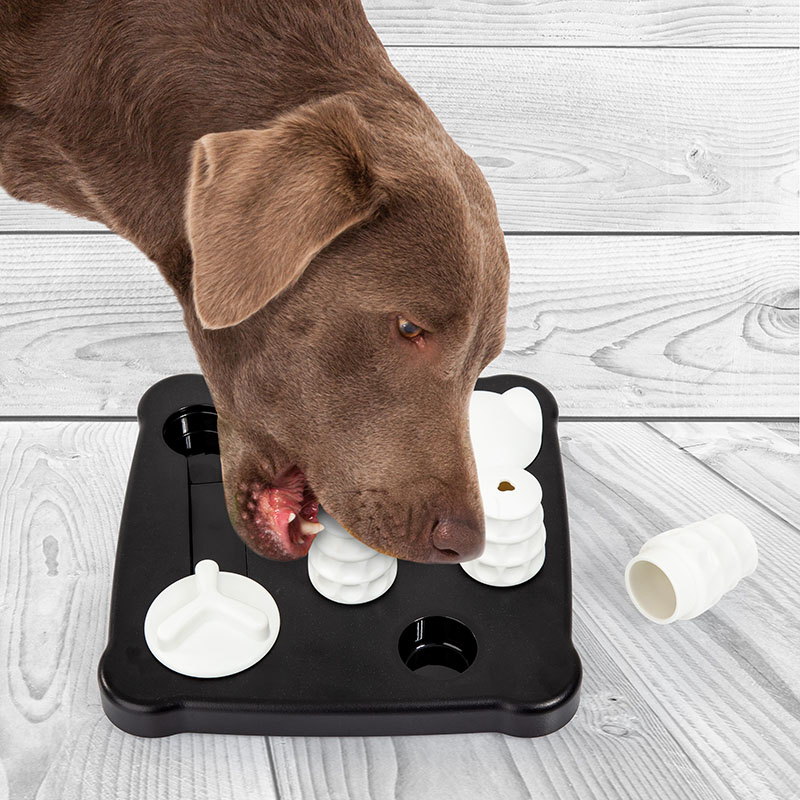 2.
Sniff and find
It is possible to hide treats under three covers. The dog has to sniff to find them and uplift the cover with its teeth, due to the designed divisions in the cap it is easy to do so.
3.
Lids
Besides this play element there are also two lids. The dog can open these with its snout to achieve the food.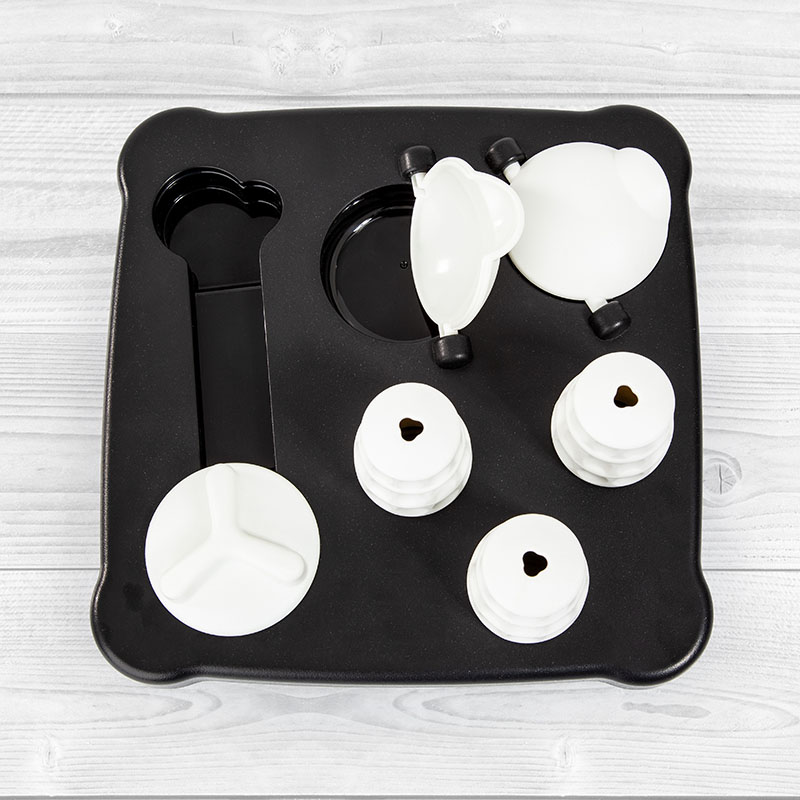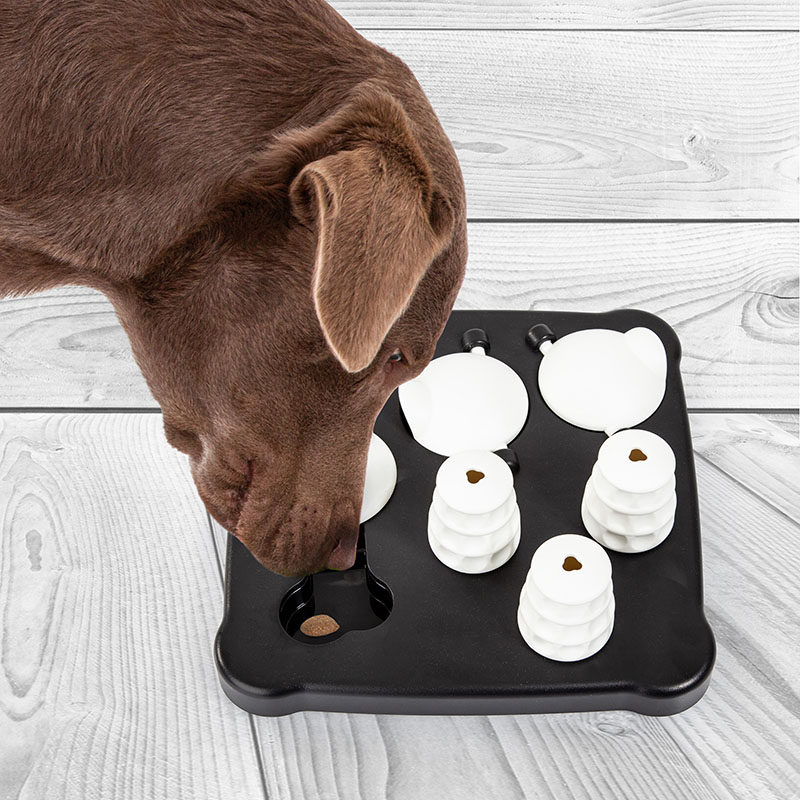 4.
Motivation
A real challenge for the pet is the turning element on the play platform. In order to reach the treats the dog has to turn a round element in such a position that it can be pushed aside.
5.
Success
Only now the dog is able to get its reward which was hidden under the element.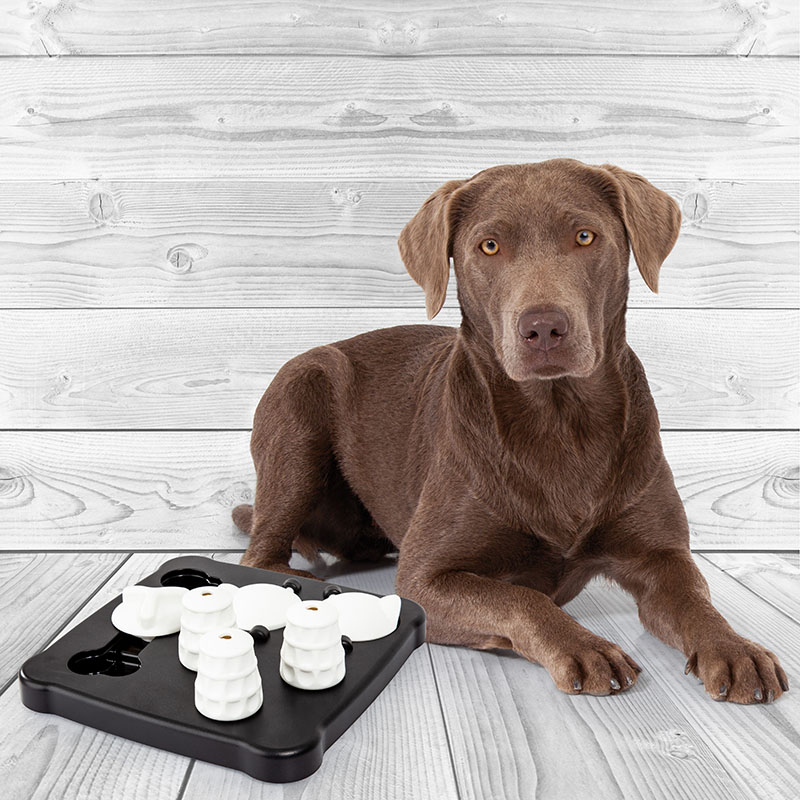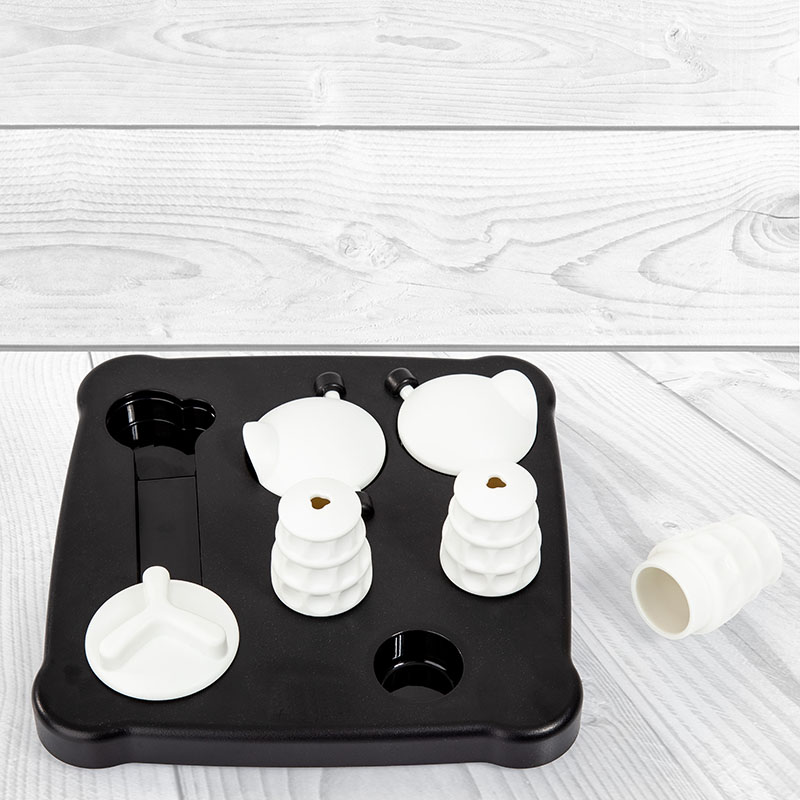 6.
Senses
Thanks to the play possibilities from easy to difficult, the dog is not only occupied but moreover its brain and senses get trained.
Explore the world of edupet dog toys