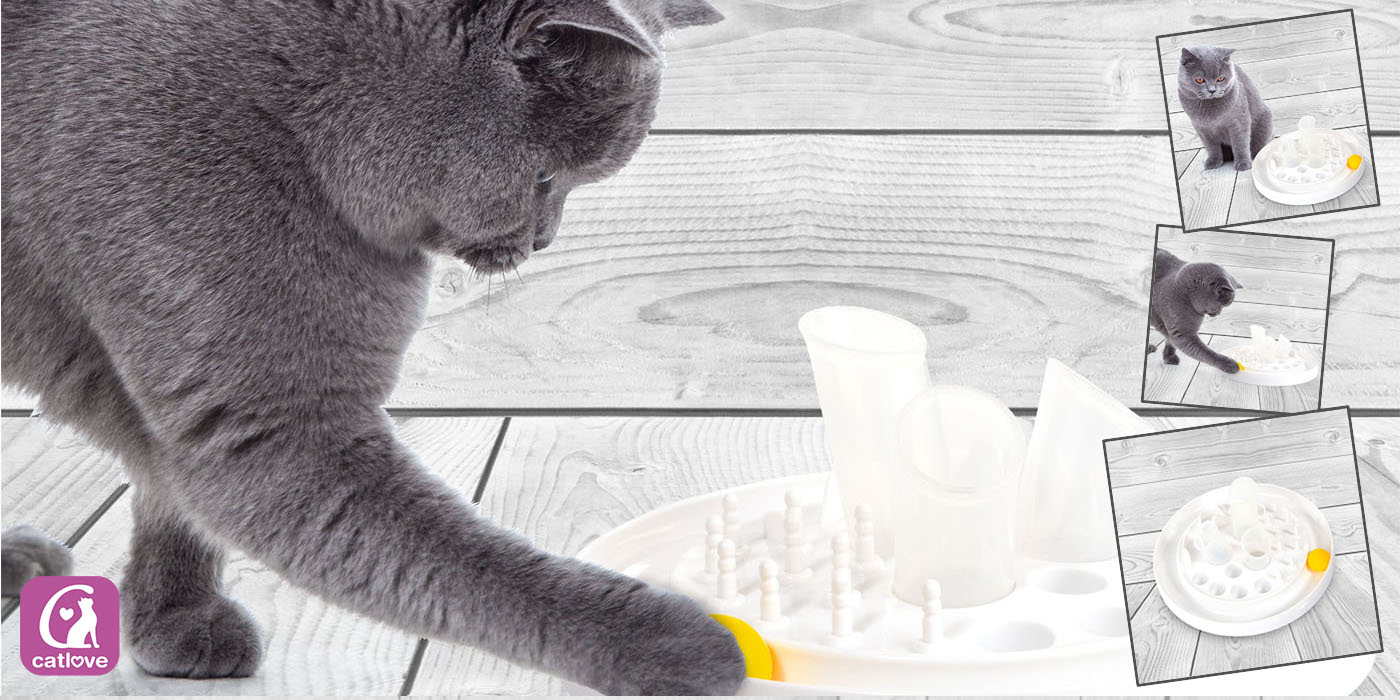 Explore the Catlove toy ACTIVITY PLAY
1.
Overview
With this creative cat toy, cats won't be bored again. It is separated into five segments which stimulate the senses of the cat, her dexterousness, her activity and her intelligence.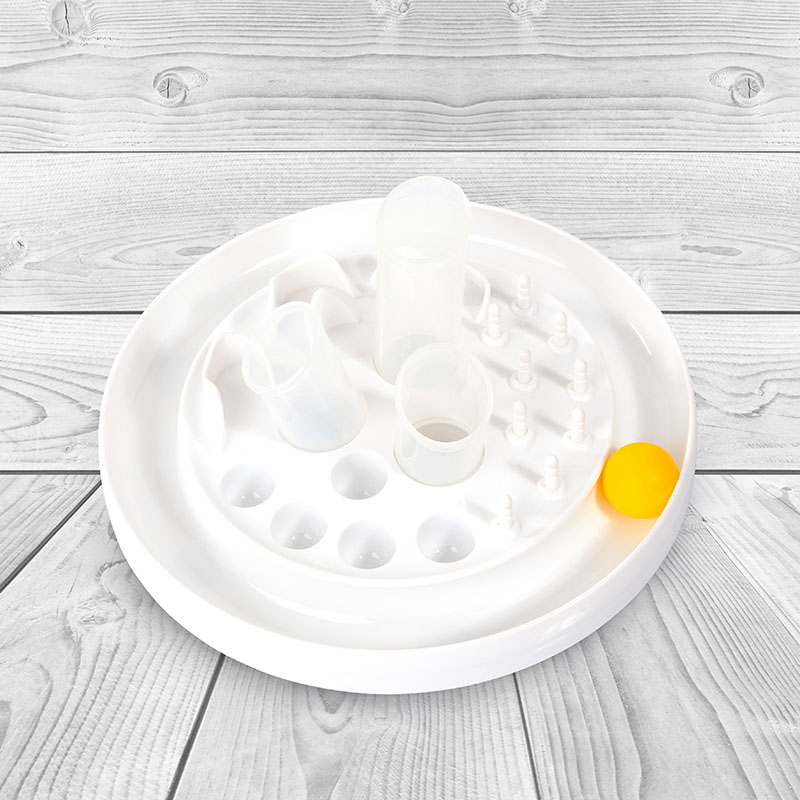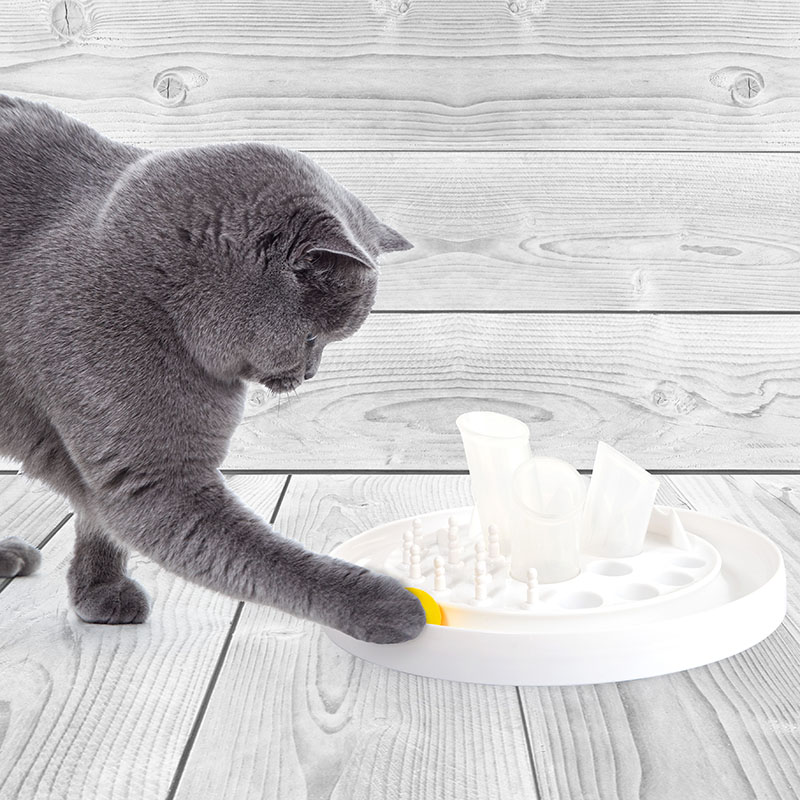 2.
Track
The cat track with its rolling big ball encourages the hunting instinct of the cat. She will try to follow or get the ball with fast chases.
3.
Play
In the middle of the cat track, there are three tubes which can be filled with food or toys. The cat will try to pull them out and get them.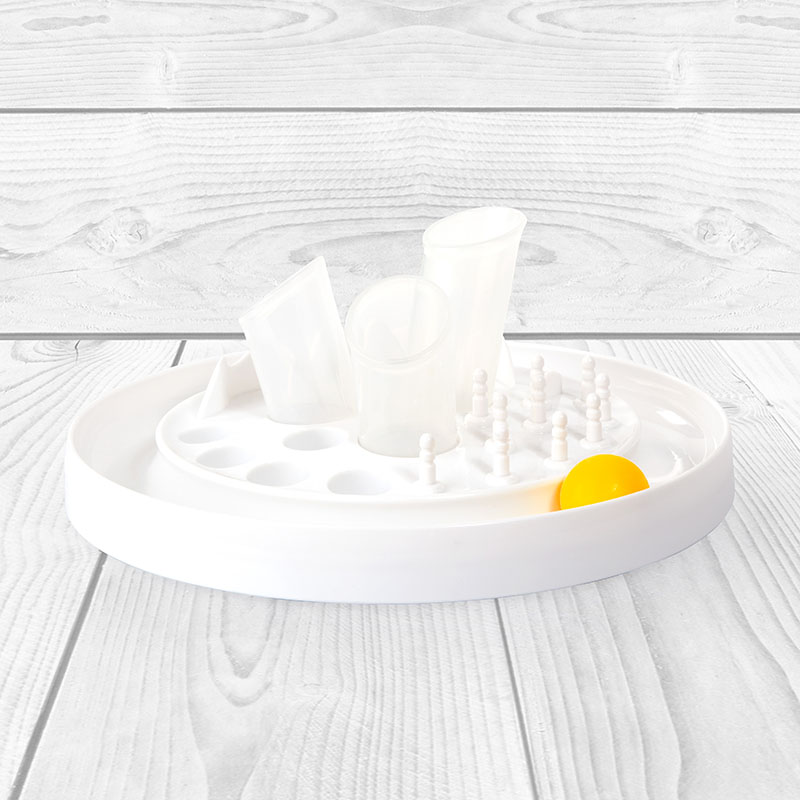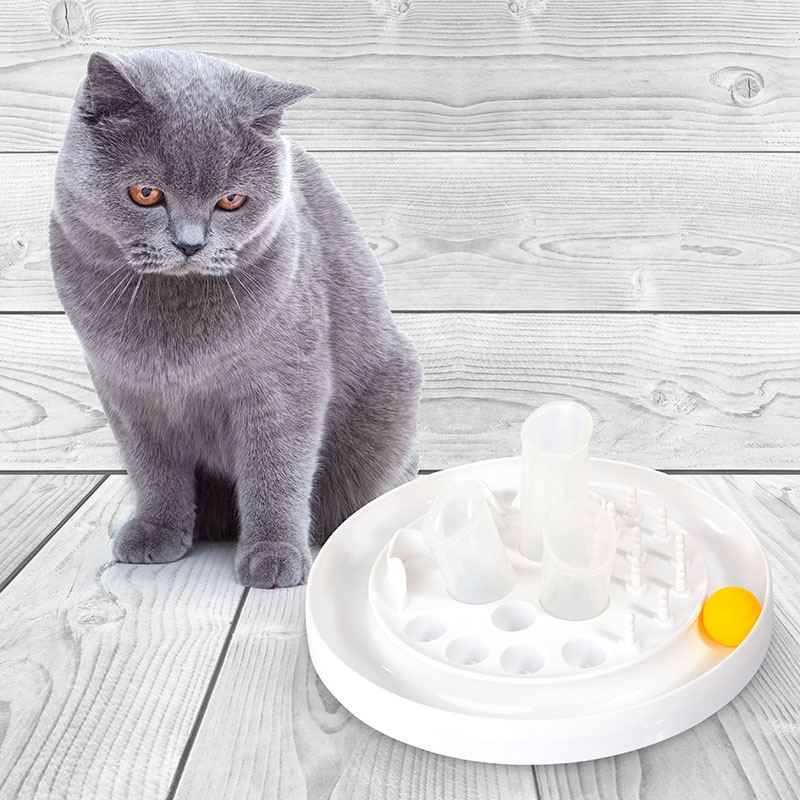 4.
Motivation
Moreover food can be placed behind the curved elements. Here, treats can be pulled either over or along the walls.
The small wholes are perfect to animate the cat to get the food with her claws or with her tongue. In the segment with the pins food can be placed like in a labyrinth. The cat has to carefully pull it out.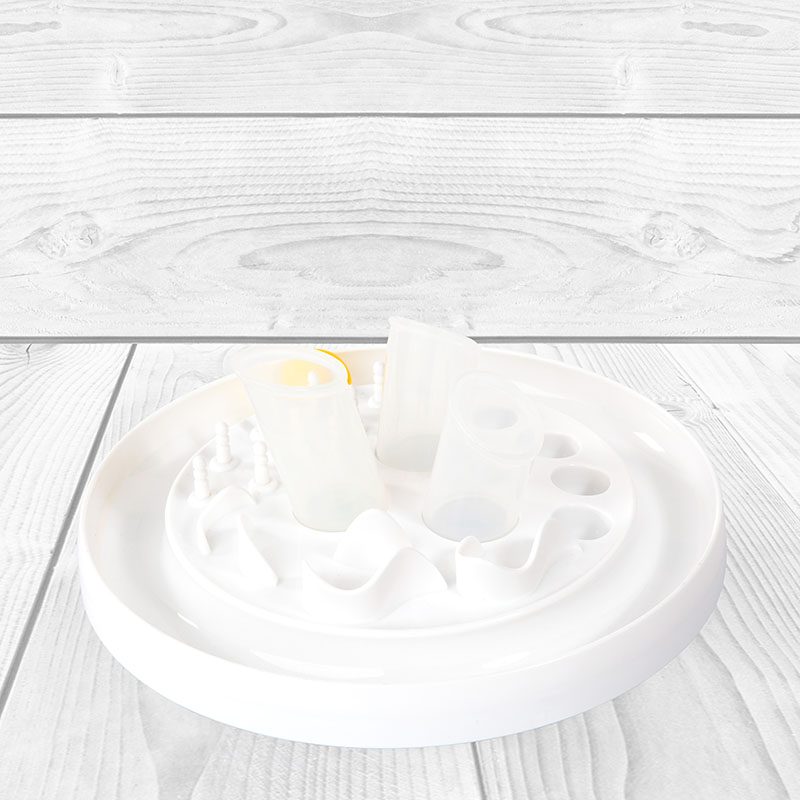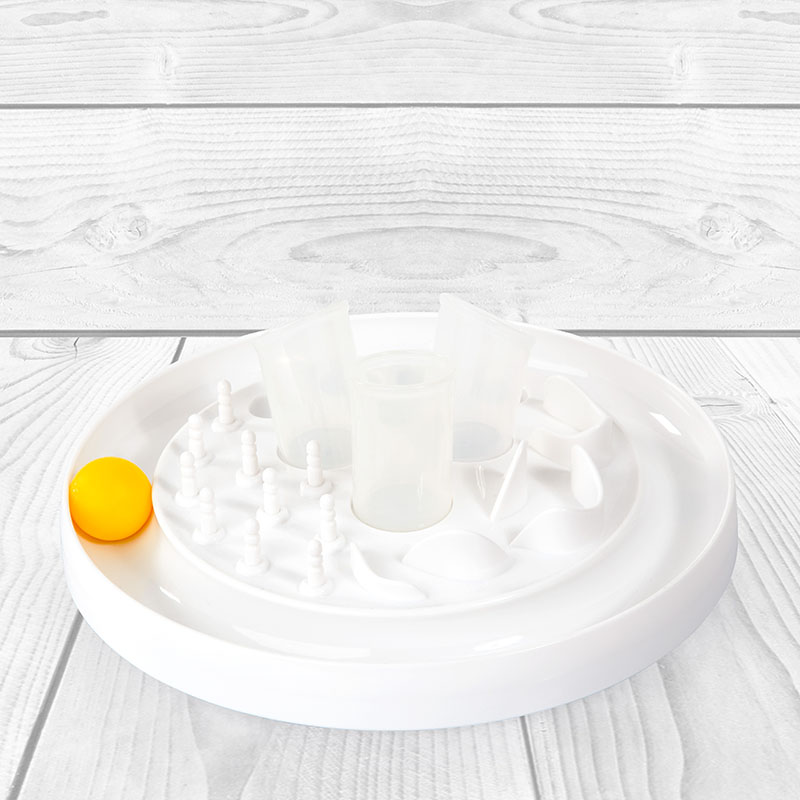 6.
Educate
This cat toy is also perfect to slow down eating as the cat has to work to get her food.
Explore the world of Catlove toys