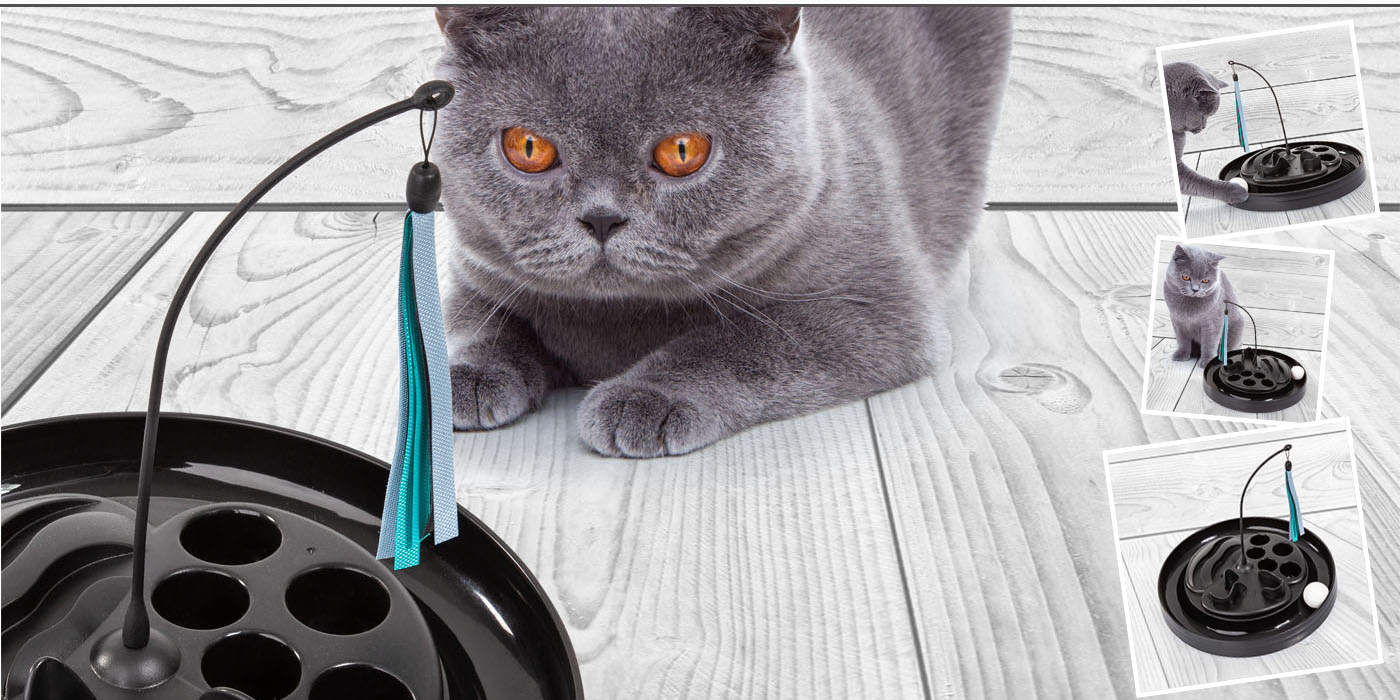 Explore the Catlove activity toy PHANTASY
1.
Overview
This cat toy is equipped with fringes, holes, hiding places and a ball, the perfect toy for cats!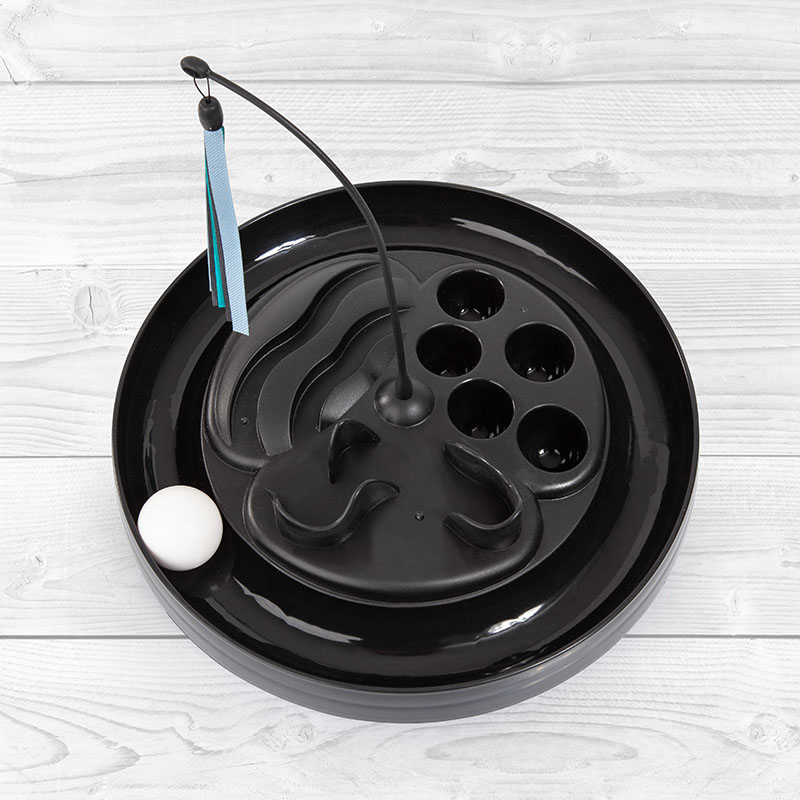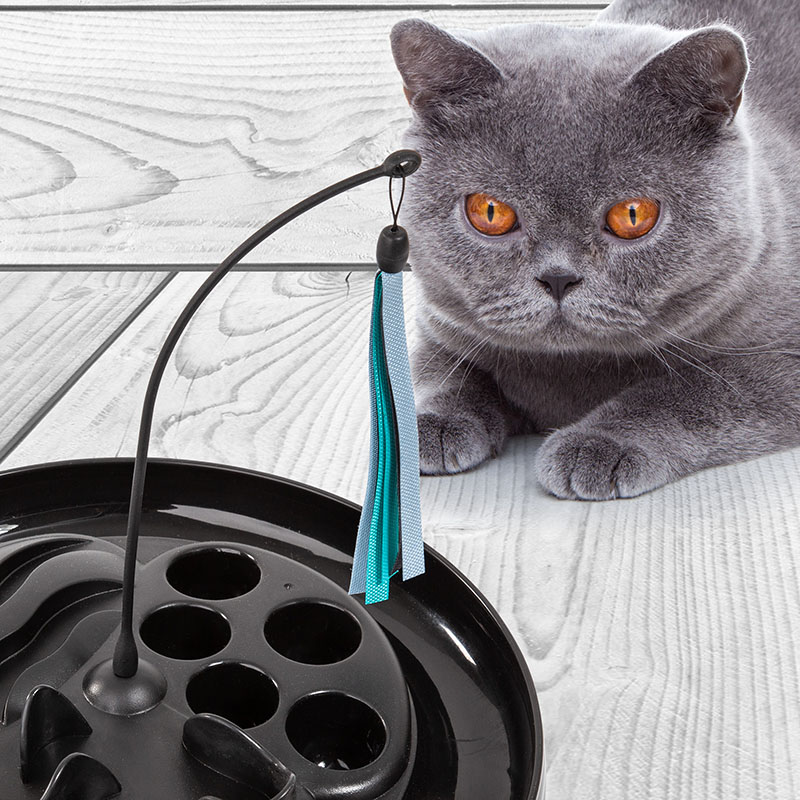 2.
Chasing
The ball follows in the path and enhances the chasing instinct.
3.
Play
The cat will love to play with the plush ball.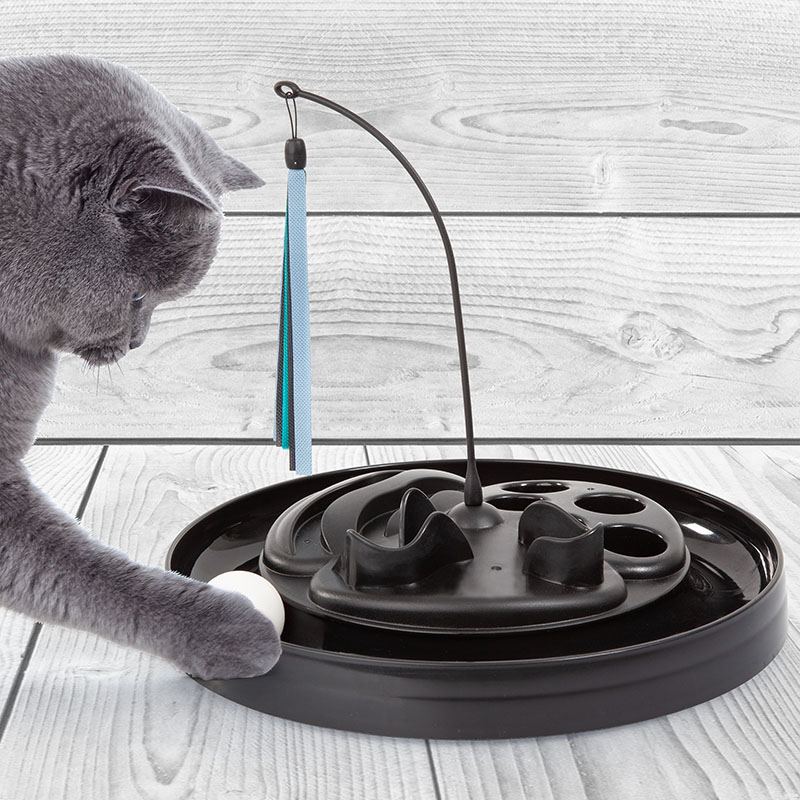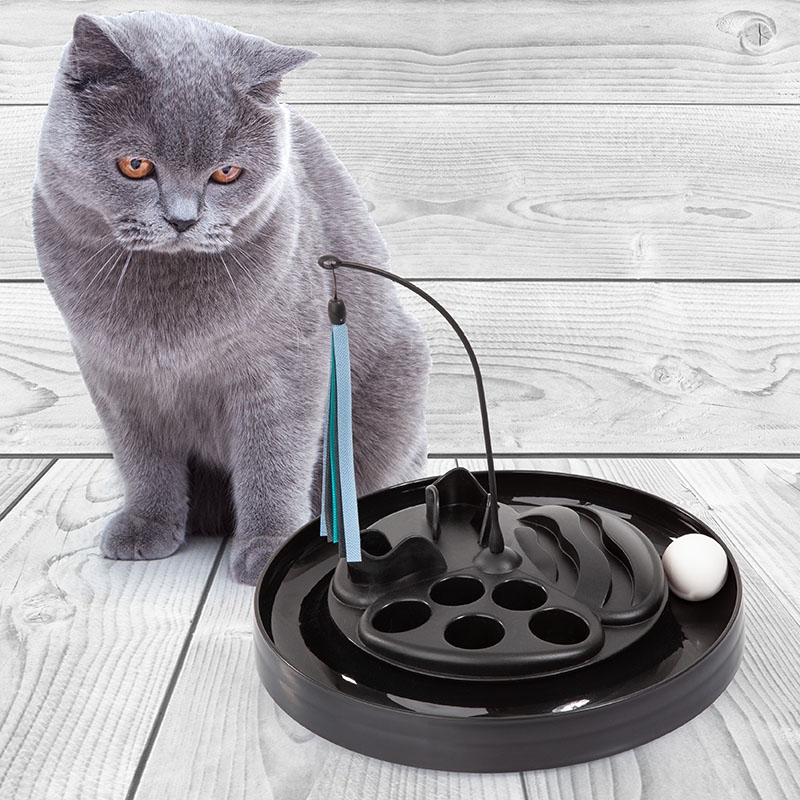 4.
Motivation
Through the motion of the fringes the cat will be motivated to play with it.
5.
Hiding
The cat can get out the food or little toys of the hiding places and holes.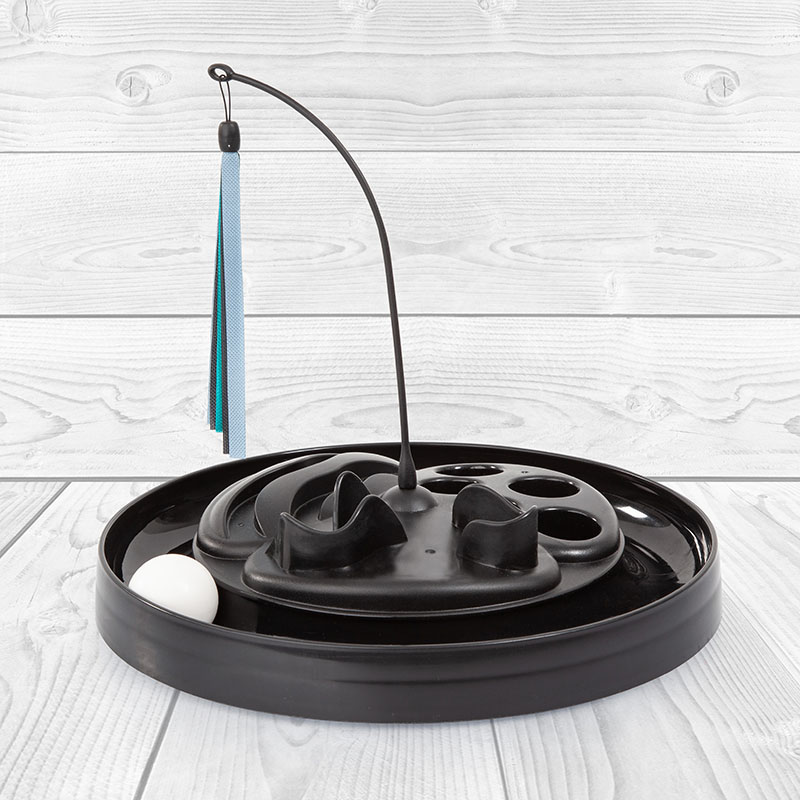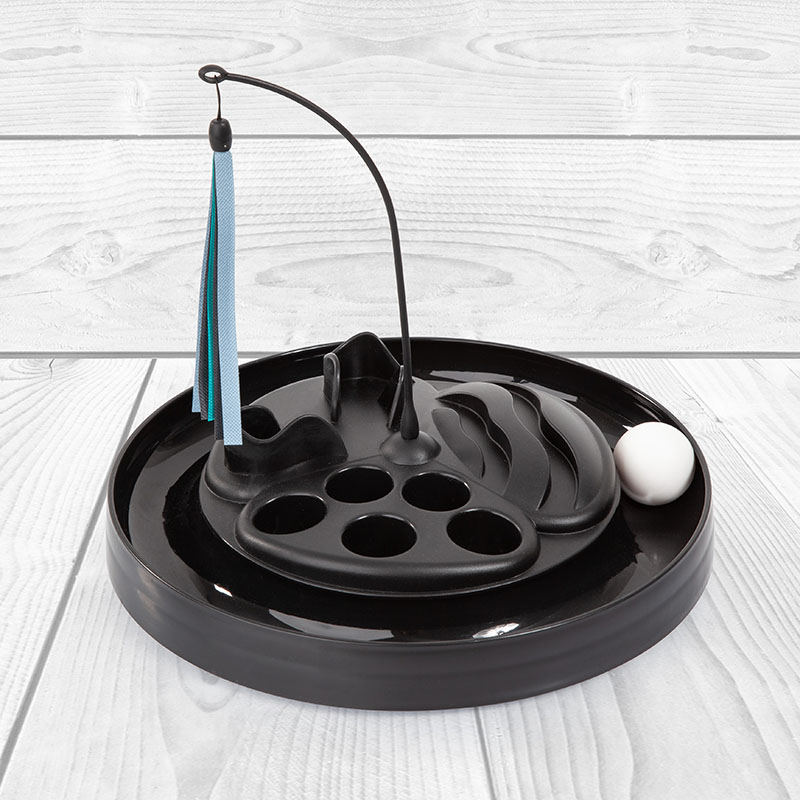 6.
Senses
The movements of the ball and fringes, are unpredictable for the cat, so it's ideal for your cat's senses of sight and touch!
7.
Sliding
With its anti slip bottom it prevents the toy from sliding or moving around.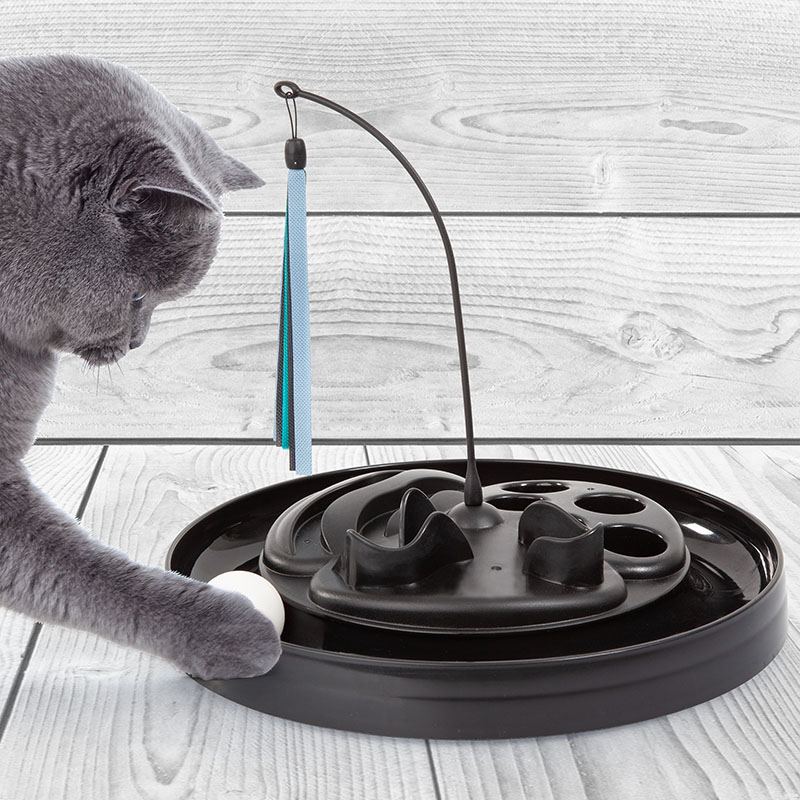 Explore the world of Catlove toys