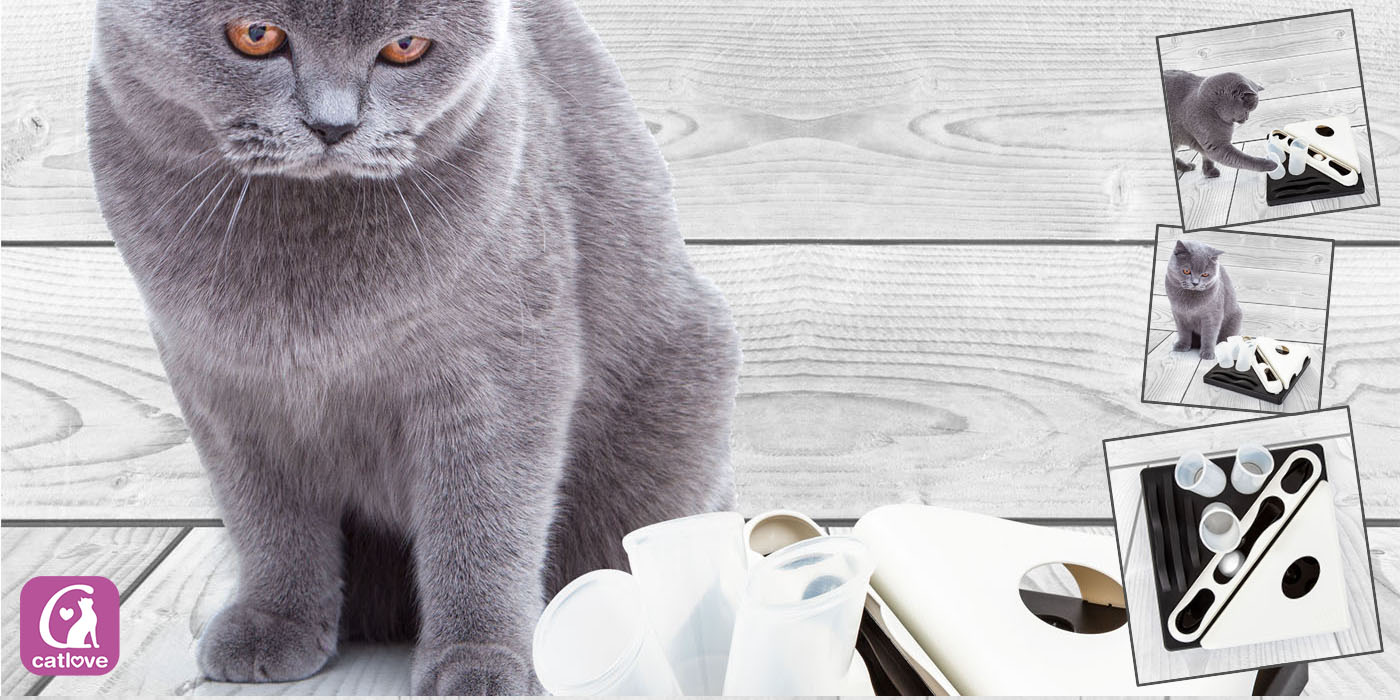 Explore the Catlove activity toy ESPRIT
1.
Overview
The ESPRIT cat toy has 4 sections with tubes, a ball track and hiding places, a lovely toy for cats! The cat can get out the food or little toys of the hiding places and holes.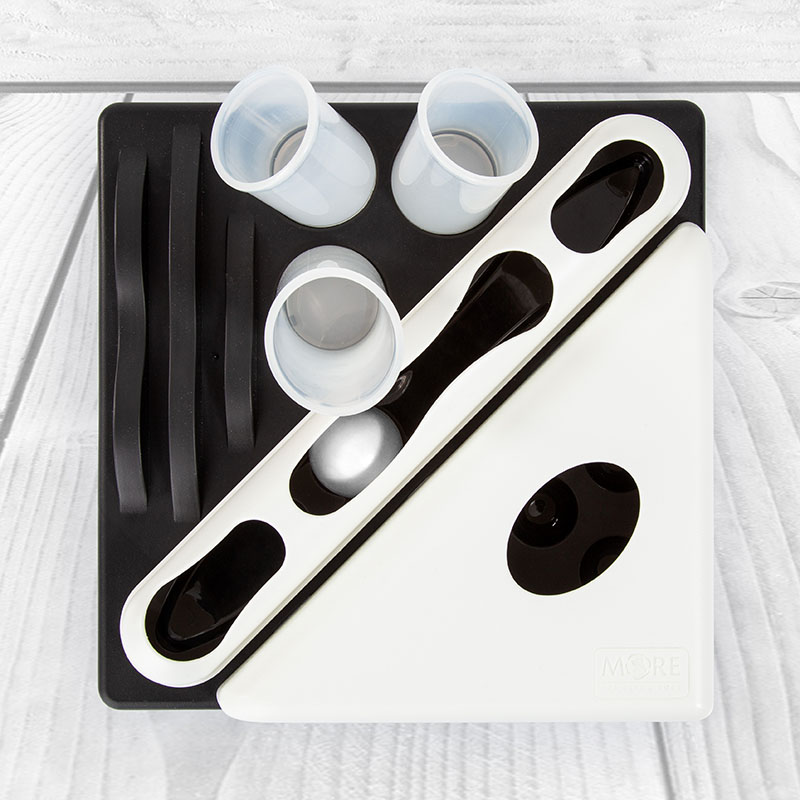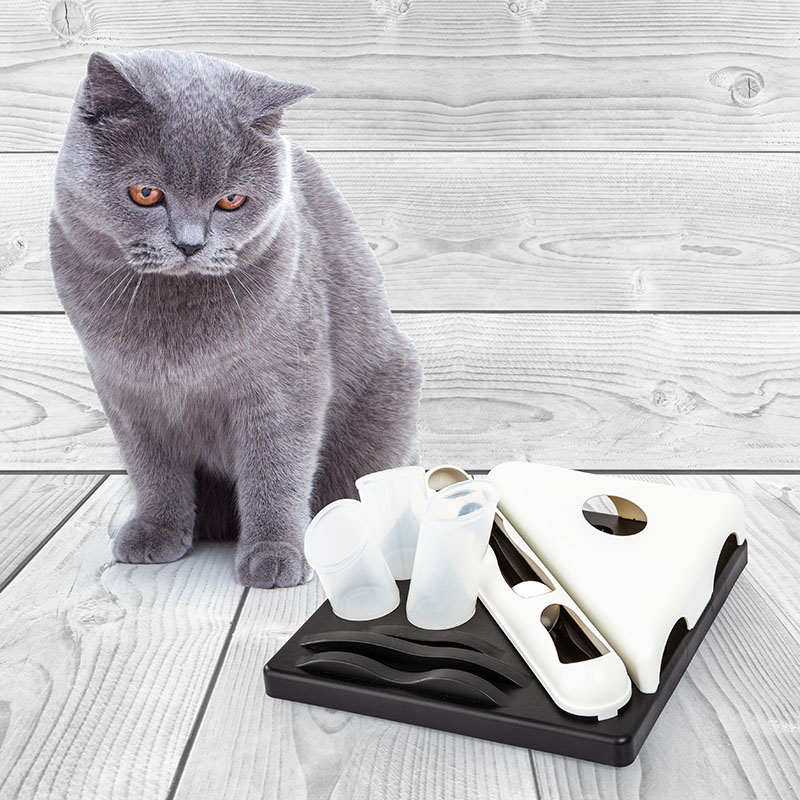 2.
Chasing
The ball follows in the path up and down and enhances the chasing instinct.
3.
Senses
The movements of the ball are unpredictable for the cat, so it's ideal for your cat's senses of sight and touch!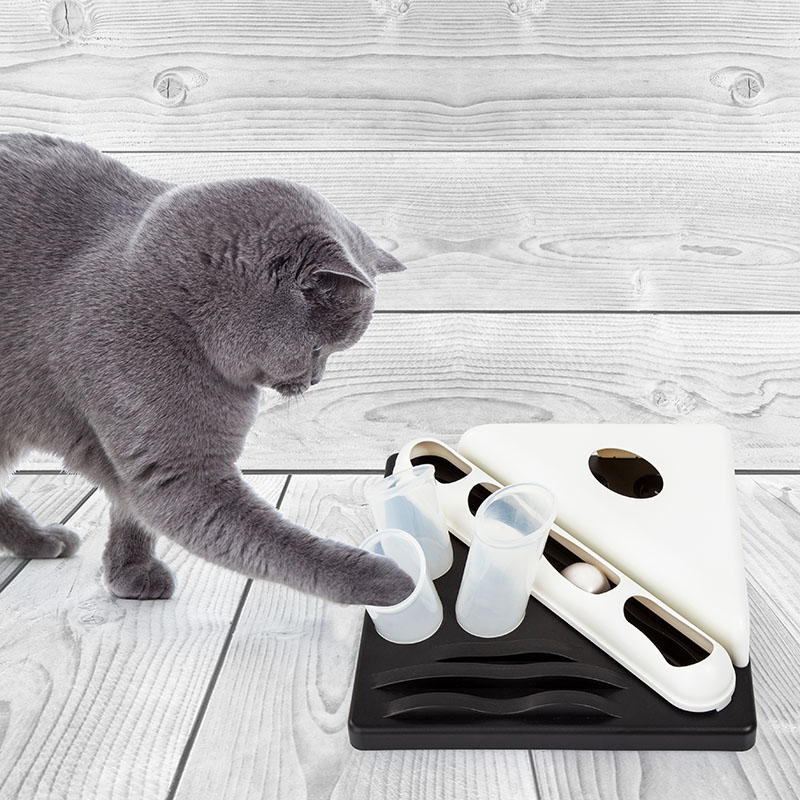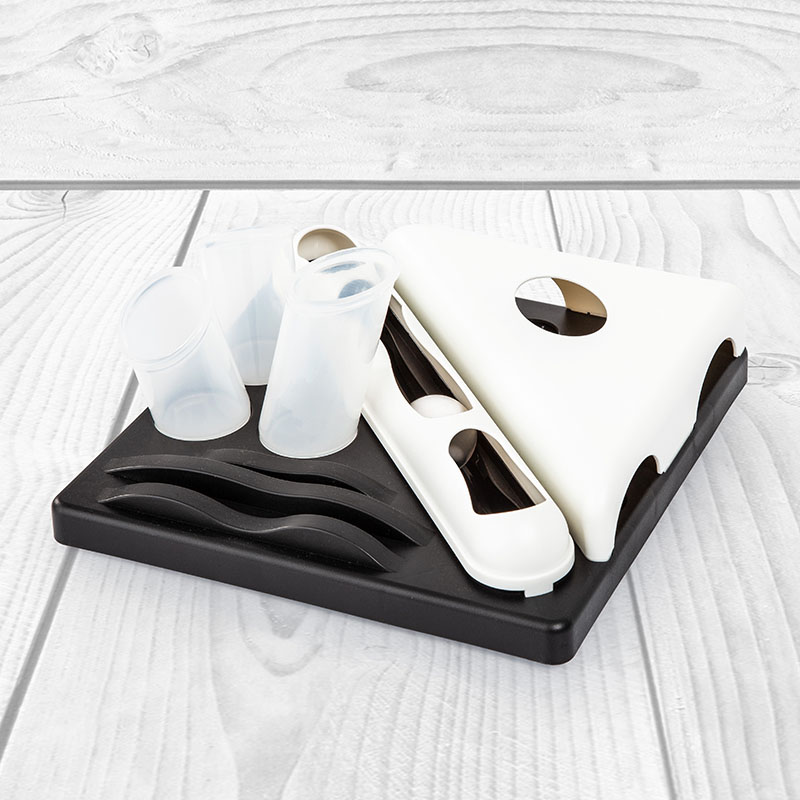 4.
Playing
Your cat learns by playing, discovering, pulling treats out and finding them in holes to eat them up.
5.
Entertain
It helps to educate and entertain your pet in a playful way.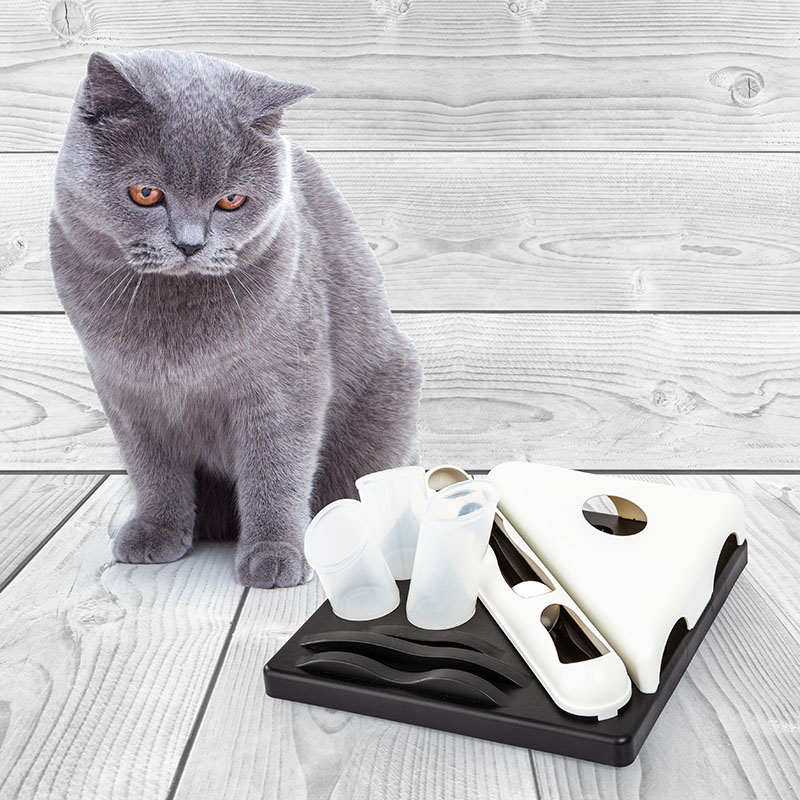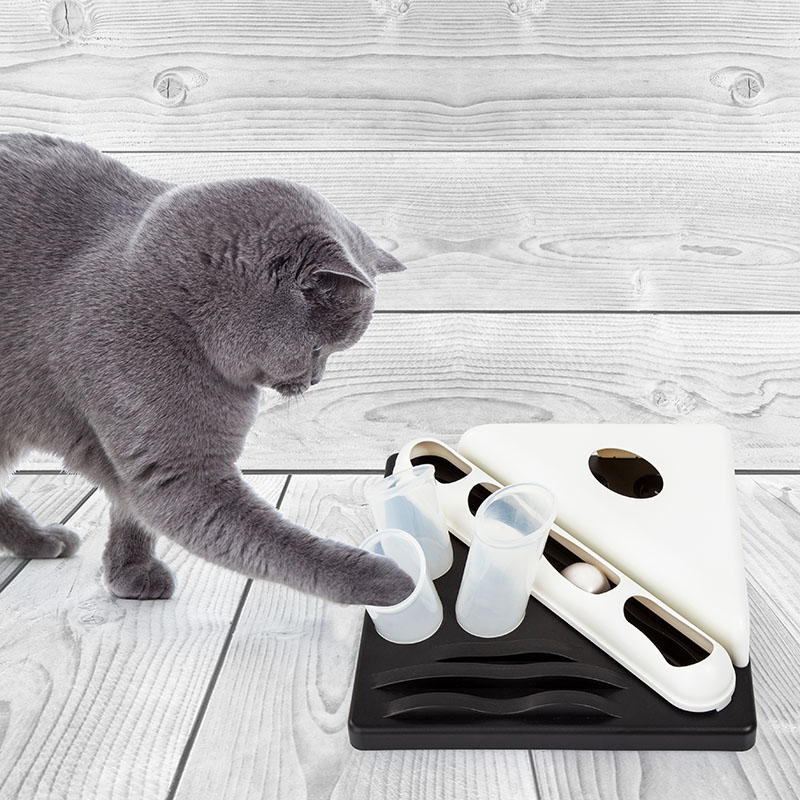 6.
Hunting
Your pet will love this cat toy not only for the due of the ball path, but also that your cats hunting instincts will awake naturally.
7.
Activity
Intelligent toy, suitable for all cats, with different tasks and game options for physical and mental activity as well as for fun.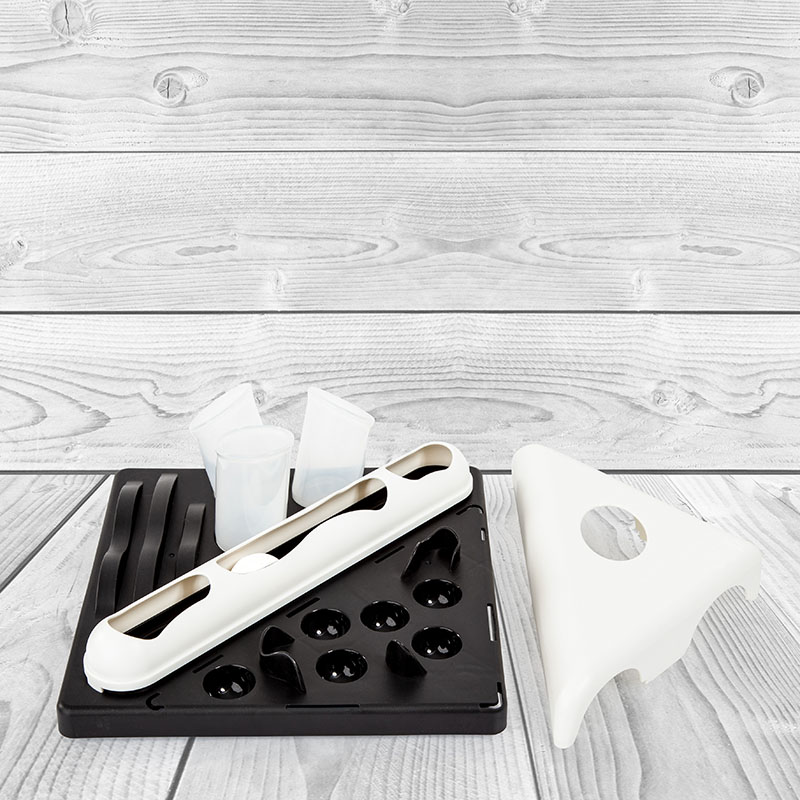 Explore the world of Catlove toys